Due to the coronavirus pandemic, home improvement projects have been booming. The rapid spread of the virus left many of us working from or staying at home.
Covid-19 has given us more time at home to get projects done- and with hurricane season quickly approaching, there is no better time to do some DIY roof maintenance!
Before hurricane season arrives, it is critical to get some general cleaning and maintenance on your gutters done. Here are two things you can do for your gutters at home to ensure proper drainage during the upcoming storms.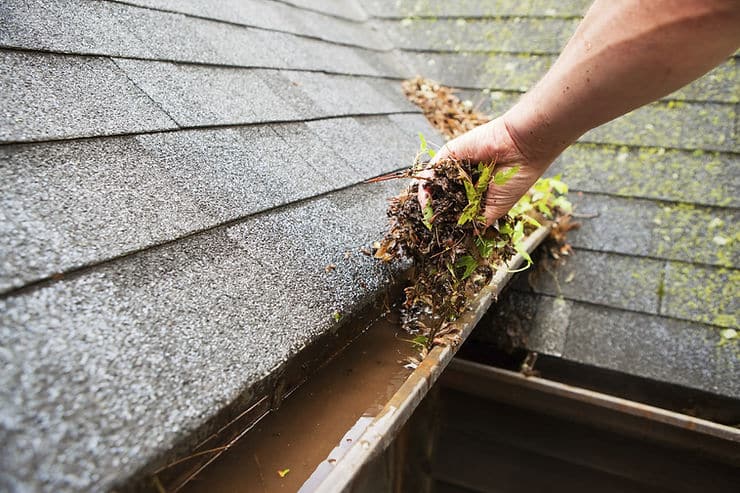 Did you know that gutters should be cleaned at least twice a year? Clogged gutters can cause significant damage to your roof. Water accumulates under the debris and can leak into the roofing foundation- causing water damage, leaks, and mold growth. Here's what you will need to clean your gutters from home:
Ladder

Gloves

Gutter scoop/trowel

Hose

Bucket for debris
First, access your gutters by setting up your ladder on a solid, stable ground. Once your ladder is set up, begin near the downspout and use the gutter scoop or trowel to remove built-up debris.
Once you have cleared the gutters of any debris, flush it out with the hose. Beginning on the side farthest from the downspout, you will spray water in the gutters and let it drain in the downspout. This is best accomplished if you have an attachment for your hose that will increase the pressure.
If the water does not drain, there is likely a clog in the downspout. To approach this, try spraying the hose (preferably with the attachment) to see if you can loosen the clog. Tapping along the downspout may help to shake it up so it comes out easier. If you are having problems clearing the clog out, click here for more methods to unclog your downspout.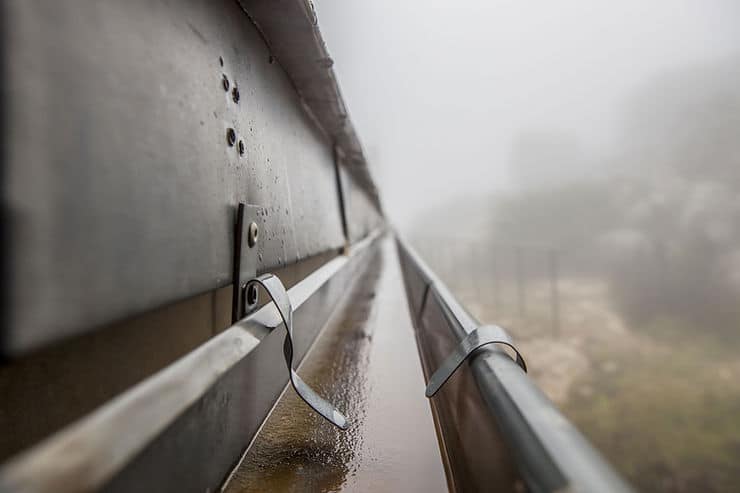 To begin, you'll need:
Clean, dry gutters

Gutter sealant

Ladder
To repair leaks in your gutters, start by making sure that the gutters are clean of any leaves and debris and completely dry. Wherever the leak is coming from, run gutter sealant along the inside and the outside.
If there are any holes in the gutter material, you will need to fix that leak differently. For that, you would need roofing cement and a putty knife to spread it. Again, making sure that the gutters are clean and dry first, you would spread the roofing cement around the hole and allow it to dry.
Taking preventative measures for your roof is crucial to ensuring the safety of your home during threatening weather events. Stay tuned for more ways to protect your home this season!
Don't wait until it is too late! If you need any repairs/replacements, Willow Ash Roofing is here to help you prepare for hurricane season.
Contact us for a no cost estimate today.