Bring The Sun In With Professional Skylight Installation Services
Skylight Installation Charleston SC
Professional Skylight and Sun Tunnel Installation
Is your home or workspace longing for natural light? Are you seeking a solution to transform your dimly lit interiors into bright, energetic spaces? At Willow Ash Roofing Solutions, we have the expertise to help you do just that. We specialize in the installation of skylights and Sun Tunnels to infuse your space with refreshing, natural sunlight.
Skylights and Sun Tunnels are effectively windows to the sky, fitted into your roof to allow sunlight to permeate through your property. These installations offer an efficient way to brighten up your space, reducing dependence on artificial lighting and contributing to a healthier, more vibrant environment.
With Willow Ash Roofing Solutions, you can say goodbye to over-reliance on artificial lighting and welcome the warm, radiant glow of natural sunlight into your living or working areas. Reach out to us at Willow Ash Roofing Solutions to discover more about our professional skylight and roof sun tunnel installations, and let us help you bring the brilliance of the outdoors into your indoor space.
We Install Affordable Skylights and Sun Tunnels
As a locally-owned company dedicated to illuminating homes with natural light, we're proud to provide affordable installation of high-quality skylights and roof sun tunnels. Our partnership with industry leader VELUX ensures top-notch products, and our seasoned installation team offers unbeatable service. We help homeowners take advantage of the 30% federal tax credit on eligible installations, which can average savings of $850*, making skylights and roof sun tunnels a cost-effective addition. View these features as a long-term investment, enhancing your home's energy efficiency, resale value, and overall charm. We stand by our commitment to transparency, providing detailed quotes to ensure you understand every cost involved. Reach out to us today to learn more about bringing the luxury of natural light into your home affordably.
Experience the VELUX No Leak Skylight Difference with Your Local Experts
As a locally-owned company deeply invested in our community, we understand your home is more than just a structure—it's where memories are made, it's your sanctuary, it's a reflection of you. Allow us to brighten your world with the transformative power of natural light. Discover the exceptional quality and value of our VELUX No Leak Skylights, designed to bring the beauty of the outdoors right into your living space.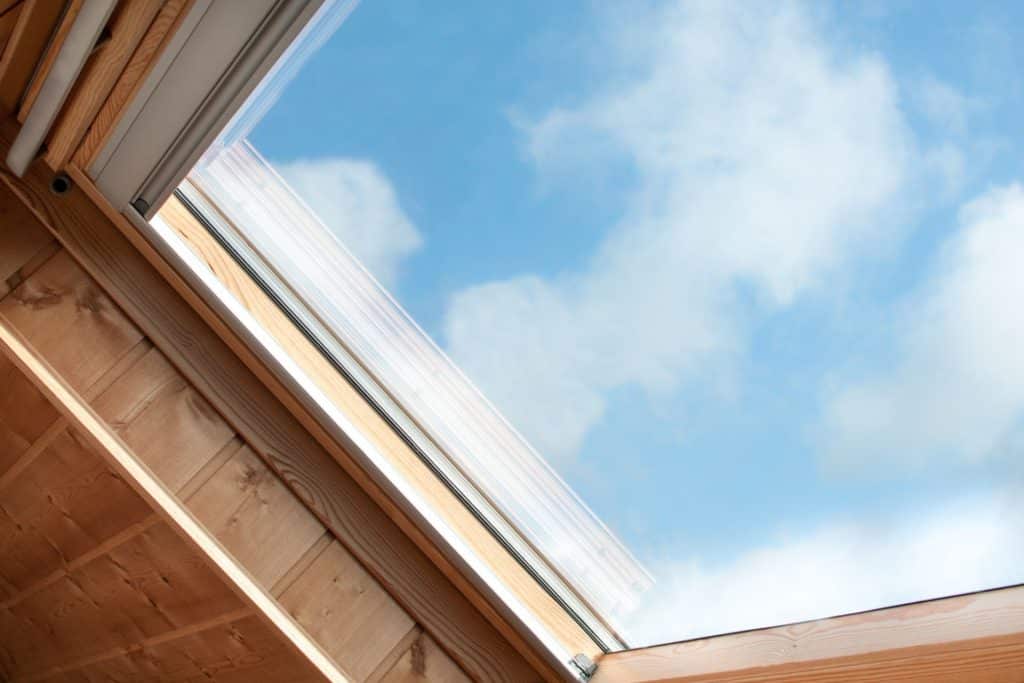 Your Home Deserves the Best
You wouldn't compromise on the comfort or security of your family, and neither do we. That's why we proudly offer VELUX No Leak Skylights, a product that blends innovative technology with uncompromising performance. These skylights promise durability, featuring a 10-year warranty on installation, 20 years on glass, 10 years on the product, and five years on blinds and controls.
Technology Meets Comfort
With VELUX No Leak Skylights, you enjoy the benefits of advanced LoE3 glass. This feature ensures better energy efficiency, higher visible light transmittance, and improved solar heat gain performance—providing your home with a balance of warmth and brightness, without the energy bill to match.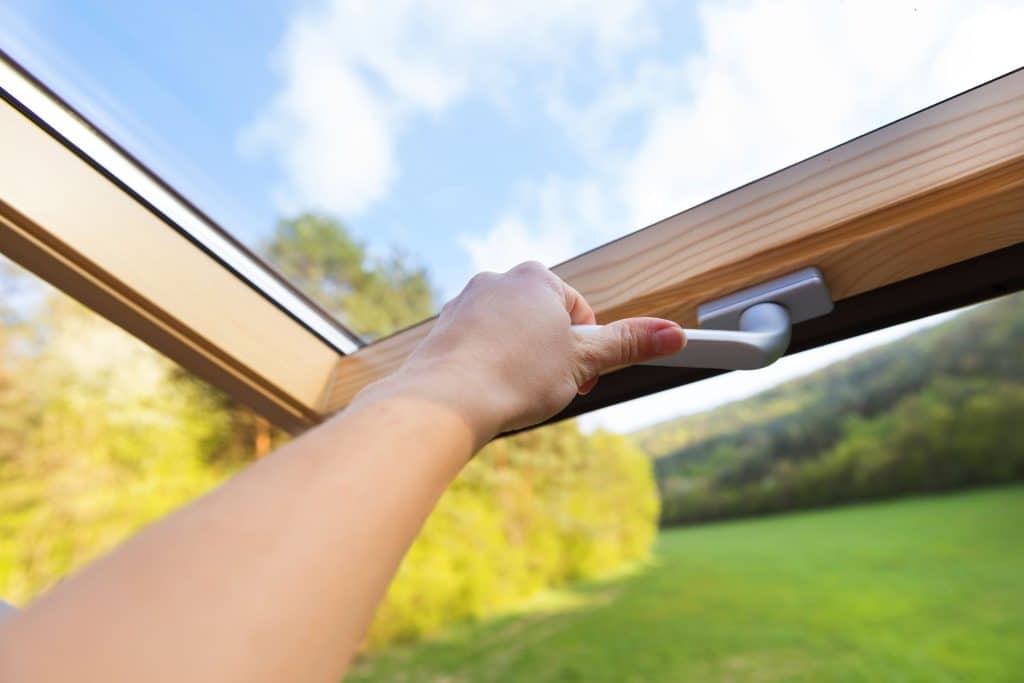 Seamless Integration, Hassle-Free Installation
Your home's aesthetic matters to us. These skylights feature pre-finished white frames and sashes, along with a sleek, lower roof profile in a neutral gray color to blend seamlessly with your existing roof. We value your time so we've ensured these skylights are easy to install with pre-mounted brackets and quick installation for sunscreen blinds. No complicated wiring, no fuss—just a straightforward process with stunning results.
Not Just an Upgrade—An Investment
Installing a VELUX No Leak Skylight is more than just an upgrade—it's an investment in your home. With the 30% federal tax credit, you can receive an average of $850* back, making this top-of-the-line skylight surprisingly affordable.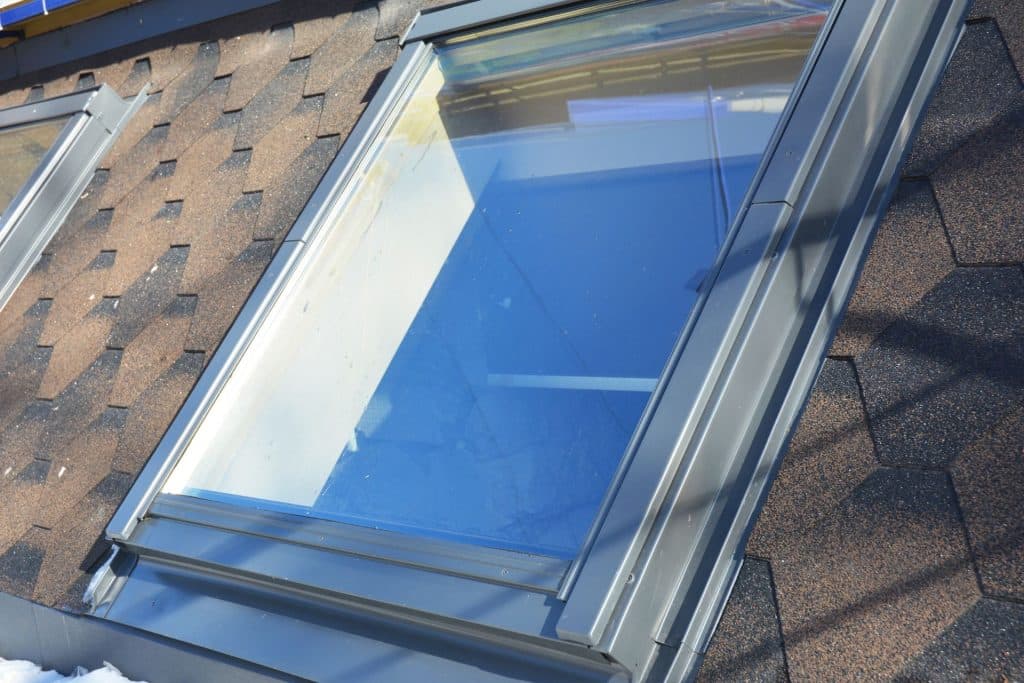 A Personal Touch for Every Home
Our skylights are designed for both overhead, out-of-reach applications and for in-reach applications that don't require egress emergency escape capabilities. We offer a variety of sizes, features, and a complete assortment of blinds, allowing us to tailor the perfect skylight solution for your home.
More Than Just Light
But our VELUX No Leak Skylights offer more than just natural light:
Clean:

Featuring a special glass coating, your skylight stays cleaner for longer, allowing uninterrupted views of the sky.

Quiet:

Enjoy peace and tranquility. Our skylights reduce outside noise by up to 25% less than a standard double pane glass, and up to 50% less than a plastic skylight.

Safe:

Safety isn't optional—it's a priority. That's why VELUX recommends, and building codes require, laminated glass for out-of-reach applications.
From our family to yours, let us bring the beauty of natural light into your home. Contact us today to find out how a VELUX No Leak Skylight can make a difference.
Breathe new life into your home with the gift of natural light. Let us show you how VELUX Sun Tunnels can illuminate every corner of your home, enhancing your daily life and your home's ambiance. Reach out to us today, and let's embark on this journey to a brighter home together.
Why Your Home Should Have
Skylights and
Sun Tunnels
Skylights and Sun Tunnels are more than just practical additions to your home; they have the power to transform your living space and create a truly inviting atmosphere. Here's why you should seriously consider incorporating these features into your home design.
Skylight and Sun Tunnel Installation
Frequently Asked Questions (FAQs)